Christmas in Groningen
Nov 9, 2023 | Written by: Diet Daleman
When you decide to spend Christmas in Groningen, there a several traditions around Christmas.
The Christmastree
After Sinterklaas leaves the country, or if you are rebellious even before, you can build up your christmas tree. Intratuin has many options to buy a cut off christmastree or one with the roots in a pot. Or to buy lights and decoration. It is worth a visit!
'Adopt, don't shop'
If you prefer to make a eco friendly choice you can adopt a tree which they put back in the ground after usage. The location where you can reserve, pick it up and return is at Tuin in de Stad at Tarralaan 6 in Groningen. Ps. This location has way more interesting options for a nice walk and the tiny houses Westpark has some farm animals around like piglets, chickens etc. Really nice to visit! They have a website but their instagram is more nice to visit.
Decoration
To decorate the Christmastree you can go to the big chains like Xenos, Hema, Intratuin, but our favourite shop to stop by is a hidden gem in Groningen. It is there the full year but just before Christmas time there is a line in front of the shop. Because it is the most cosy christmas decorations shop of Groningen, with unique items for your tree. Truely a shop with personality.
We fell in love with this shop. Did you know they also give advise on decorating your home?
After decorating your tree, you also want to really dive into the Christmas vibes in Groningen.

Winterwelvaart
Each year the boats are decorated, there are stands with food, drinks, an art route and stuff to buy. All boats are ligthened so it is really nice to give it a visit in the evening and make some spheric photos of the scenery along the canals of Groningen.
Check their Facebook page for more information and the dates when it is organised.
Christmas dinner
The yearly christmas dinners, not only with friends, but also with your family, colleagues or other social groups in your life.
When nobody expects you at their homes and you don't feel like cooking, but you do want to enjoy a real christmas dinner? Then you reserve yourself a table, or... check the second in the list below!
We have some fancy suggestions to really feel and taste the christmas vibes. November is your month to reserve a table. These popular restaurants are not that big and easily fully booked. Most of our recommendations have an honorful listing in the wellknown Michelingids, Gault&Millau and/or Lekker. All these restaurants are handpicked by us as we have dined here personally.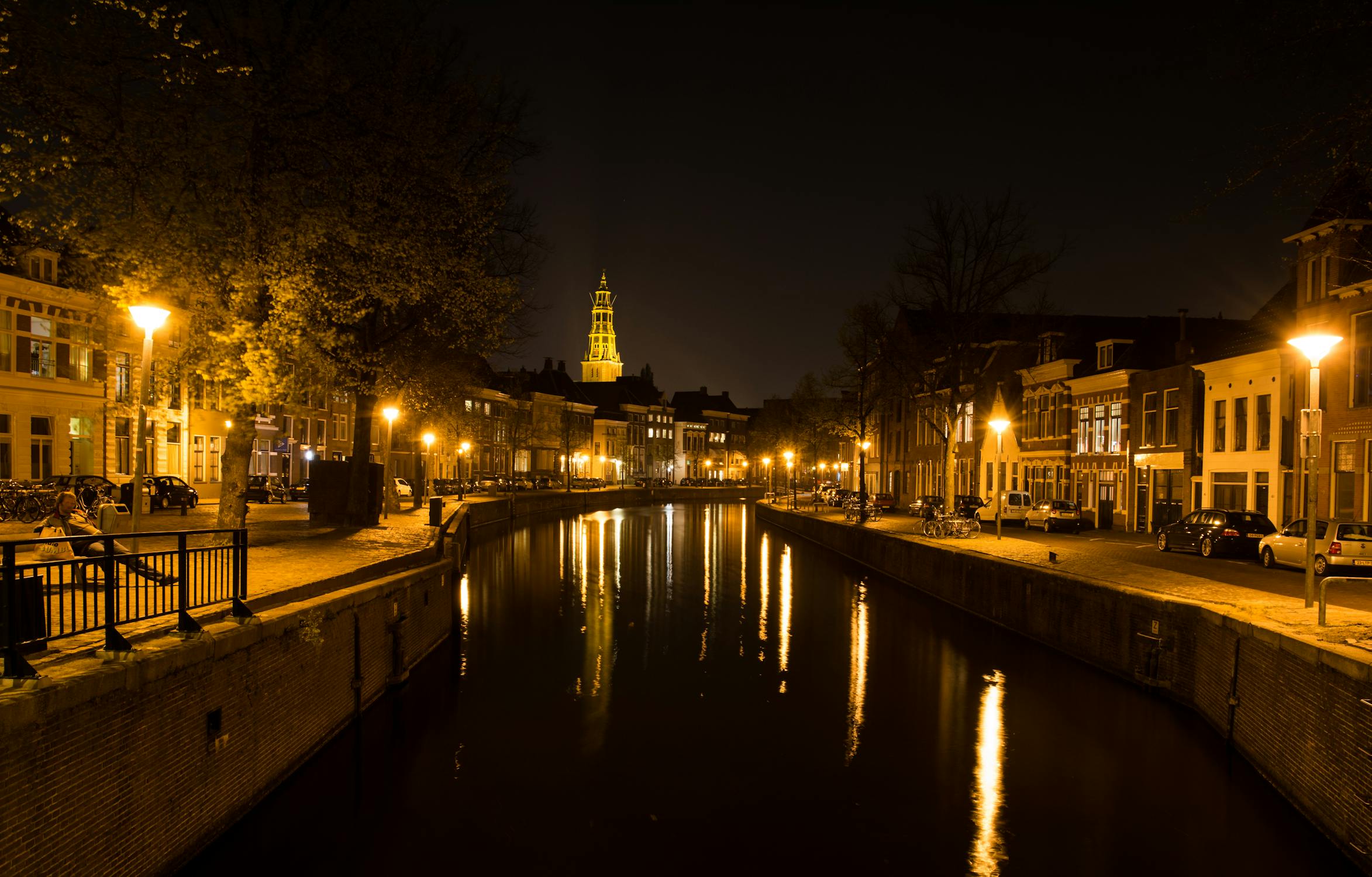 After Dinner Dip? No!
After eating that much, it is always very nice to do a nice walk. We have some suggestions that are nearby to walk to and a gift for the eye.
The first suggestion is to visit the Grote Markt. The Commercial Club Groningen always arranges decoration in the city of Groningen and a big Christmas tree on the Grote Markt.
Courtyards in Groningen City
If you want to walk after your dinner through the citycenter, we advise to see the old courtyards in Groningen.
After you brunch at Prinsenhof you can visit the Prinsentuin and check out some more Groninger Hofjes. Check out https://www.visitgroningen.nl/en/locations/city/almshouse-courtyards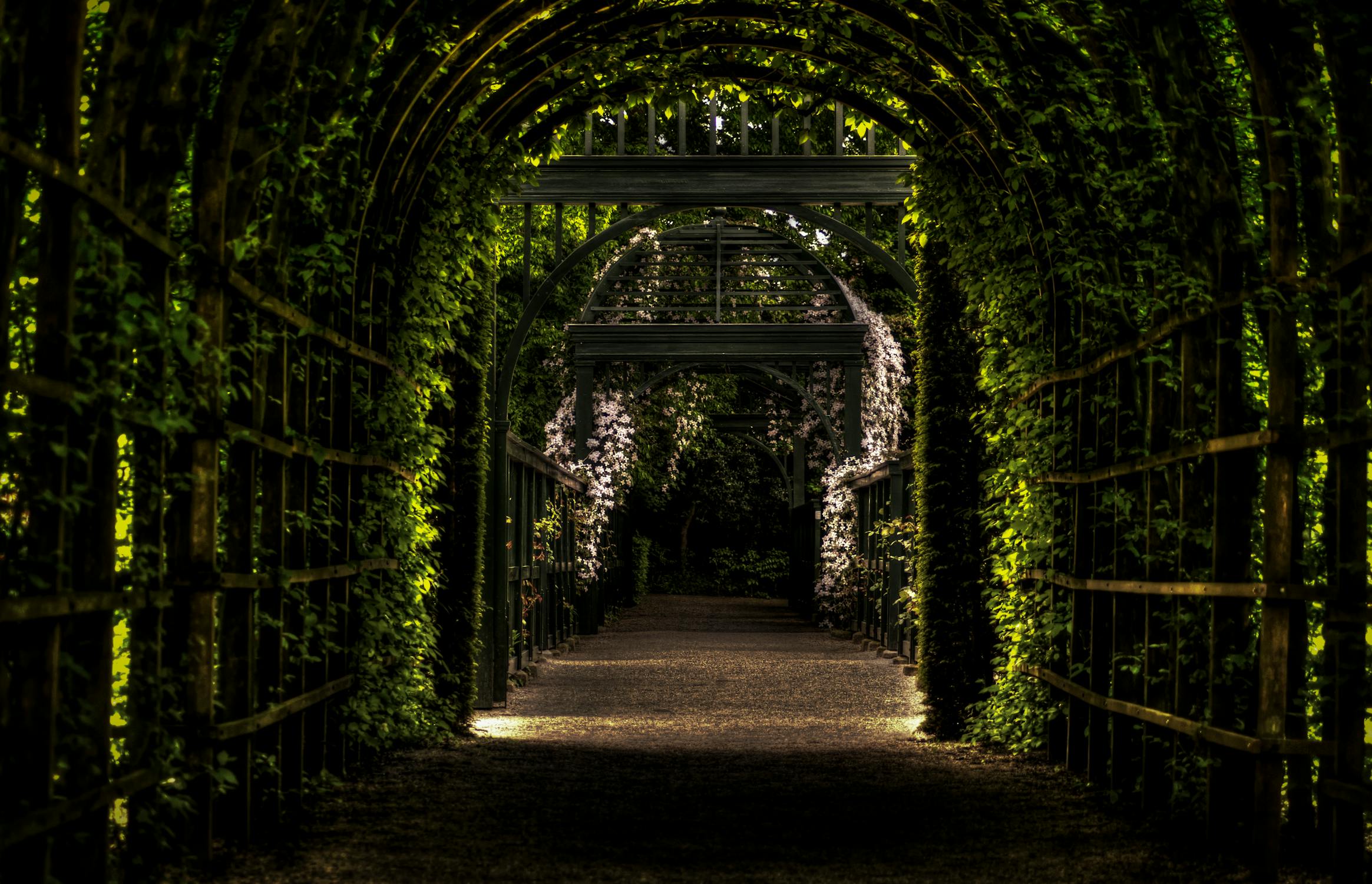 The two lovely parks in the city of Groningen.
The first one is Noorderplantsoen. Maybe take a stop at Zondag Noorderplantsoen for a coffee.
The second one to go to would be Stadspark. Here you can walk a bit longer without the disturbance of traffic.
There is a big playground that will always be open, and if you have a dog, there even is a dogplayground here!
We save the best tip for the last to test if you are still reading ;-)
The biggest Christmass Ball in Europe is located in our lovely city of Groningen. During Christmass the location of DOT changes in the biggest Christmass Bauble. Really nice to make some photos as a everlasting memory of Groningen. Located at Vrydemalaan 2 nearby UMCG academic hospital and the city beach!
We hope we gave you some Christmass inspiration and as we already said, don't wait too long to book your table!